The first competitive sports in Africa were held in 1965 in Congo. Today, regional and international athletic academies recruit some of the best talents, giving skilled and motivated African athletes unprecedented fame. Despite the social and physical benefits of athletics, the main objective is to contribute to world peace.
Becoming a famous athlete is not an easy feat. The most famous African athletes agree that it requires significant confidence and self-belief. To make it to the top, you must have a deep desire for the sport, be committed to excellence, and always set goals beyond your current achievements.
Today, Africans occupy nearly all the athletic sports in the world they participate in: Football, marathons, rugby, golf, basketball, volleyball.
Here are Africa's top 10 most famous athletes in these top sports categories:
Samuel Eto'o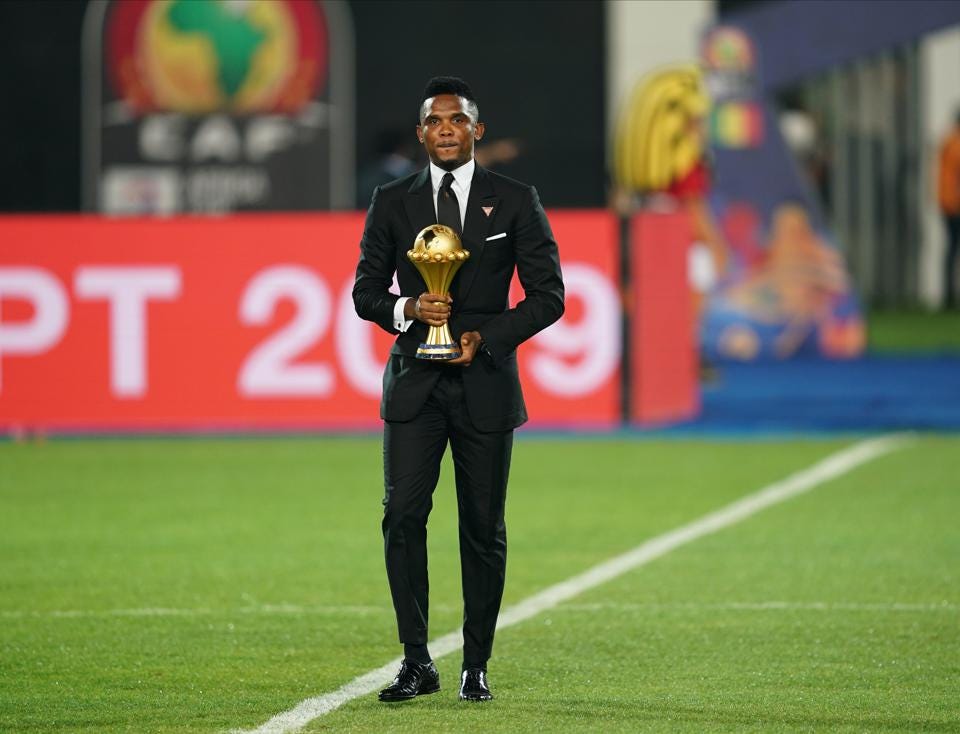 Eto'o started his football career in 1992. However, he rose to fame when he scored four times during the 2000 African Cup of Nations. In the same year, Eto'o was instrumental in giving Cameroon its first Olympic Gold medal in history when they defeated Spain in Sydney.
I've won the African Cup, I've won the Olympic gold medal. That says everything.
Although now retired, he had a successful football career playing for famous clubs in Italy, Spain, England, Turkey, Russia, and Qatar. He became more prominent when he clinched the Champions League for Barcelona and Inter Milan.
Sadio Mane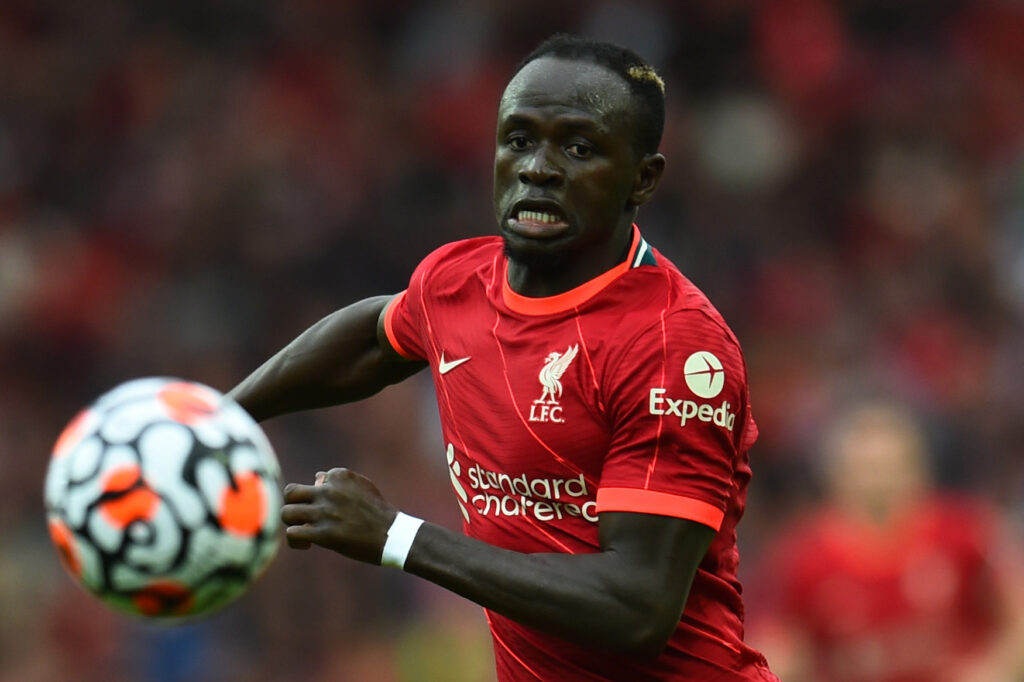 He is undoubtedly one of Africa's top famous athletes. Mane was born in 1992 in Senegal in an impoverished family. However, he managed to get into professional football in January 2012 as a player for Metz.
His national football team is in Senegal, but he has made an unprecedented career as a forward player for Liverpool, where he boasts over 105 goals. In 2019, Mane won the UEFA Champions League with Liverpool and the Premier League in 2020.
He is famous for several titles and achievements, including the Austrian Cup, Austrian Bundesliga, FIFA Club World Cup, and the UEFA Super Cup. In 2020, Mane won three Awards: the Premier League Golden Boot, African Player of the Year, and CAF Africa's Finest XI Awards. Mane has also been nominated for the Ballon d'Or and the Best FIFA Men's Player and ranked in the top five.
You have to believe in yourself and believe in what you are doing all the time. Sadio Mane
Most importantly, Mane uses his fortunes to construct a school and a hospital for Senegalese in his hometown of Bambali. How else could he not be the famous?
Related article: Africa's Top 20 Most Super Proficient Footballers
Eliud Kipchoge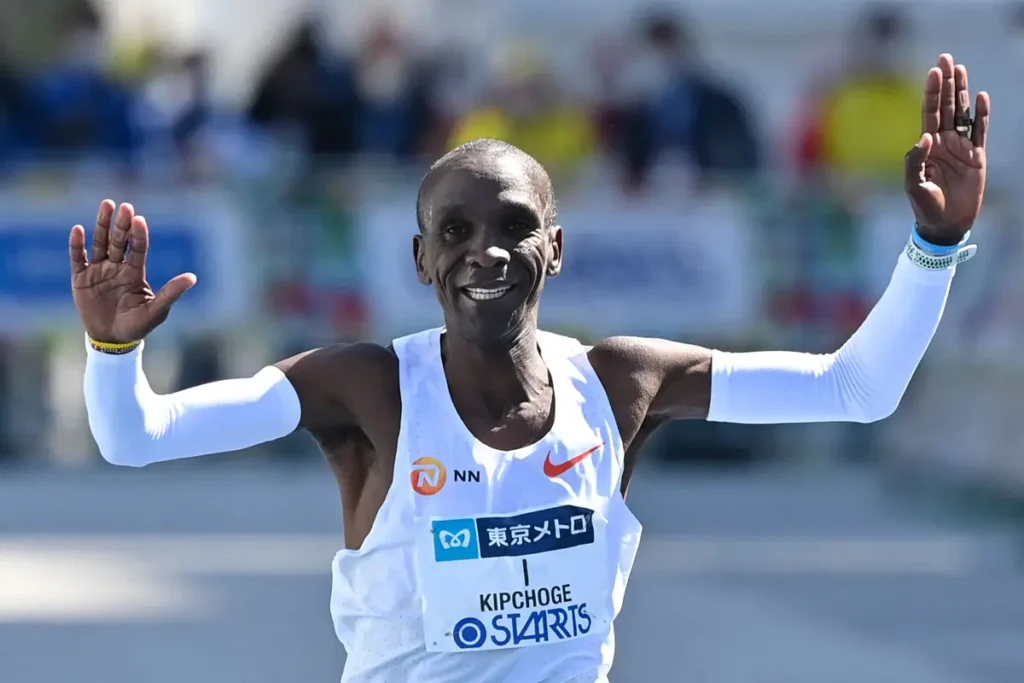 I am running to make history, to show that no human is limited. Eliud Kipchoge
Eliud Kipchoge is arguably the most famous and greatest African marathoner of the modern era. Born and raised in Kenya's Nandi District, Kipchoge has featured in high-level athletics since 2002. Despite breaking several world records, he won the Airtel Delhi Half Marathon in 2016 and bagged a gold medal in Tokyo in 2020.
As of 2022, Kipchoge has won 14 of his 16 marathons. However, he caught the world's attention in October 2019 in Vienna, where he set out to break his previous Monza record of 2:00:25. In the event, Eliud became the first human on the planet to run 26.2 miles in 1 hour, 59 minutes and 40 seconds.
Usain Bolt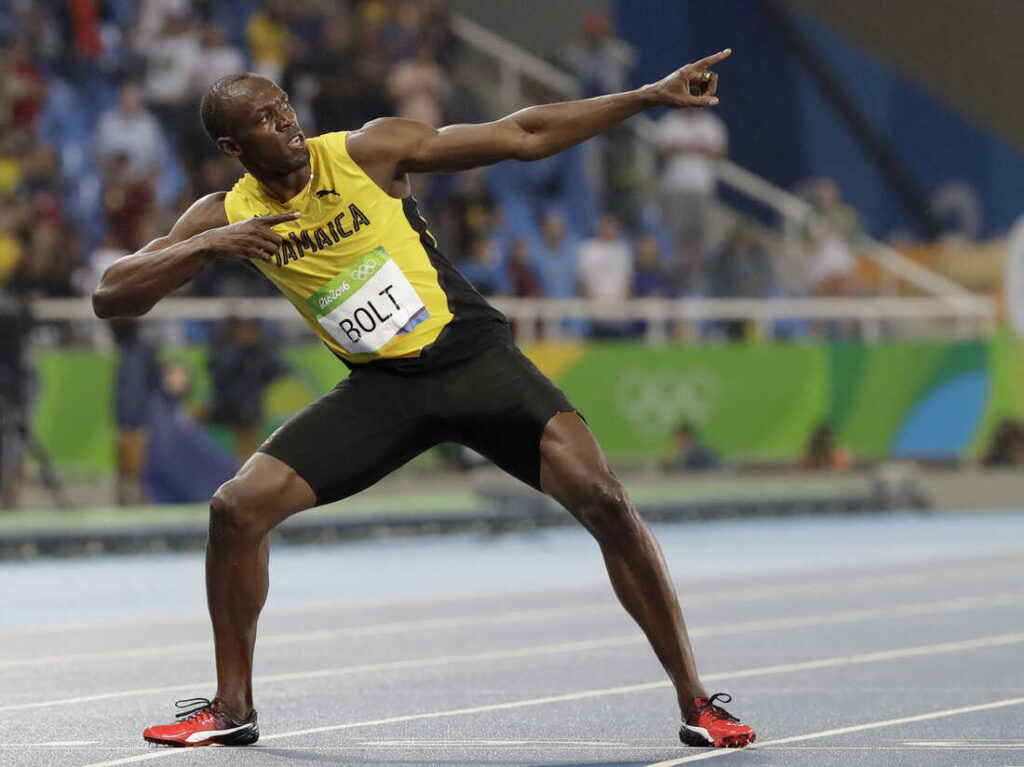 He was born in Jamaica in August 1986. Unlike Eliud Kipchoge, who runs long races, Bolt is a sprinter. He is considered the fastest man alive.
He holds three world records, making him the most famous Black athlete. Bolt made a historical record for the 100-meter race at 9.58 seconds. According to history, no man has ever gone below 9.6 seconds. For the 200 meters, Bolt holds the world record of 19.19 seconds and another at the 4 x 100 meters relay of 36.84 seconds.
I want to push the barriers and see what I can do and how far I can go. Usain Bolt
He retired from athletics in 2017 after sustaining a severe hamstring injury. Nevertheless, he has left records in the African Athletic landscape that every aspiring sprinter must aim to break.
François Pienaar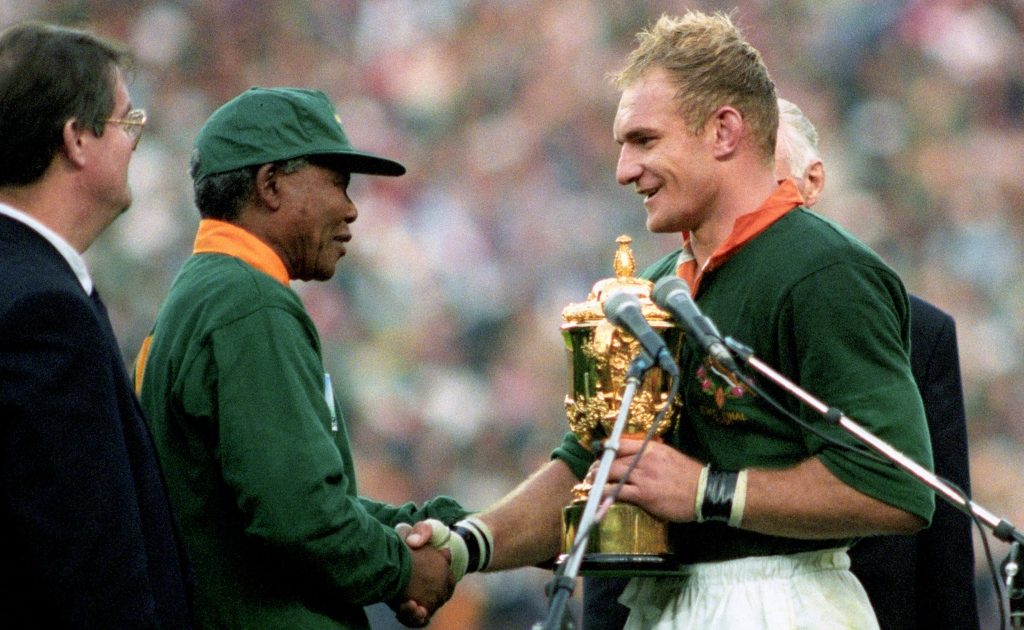 Jacobus François Pienaar is a retired South African rugby player ranked among Africa's top 10 most famous athletes. His career catapulted in 1993 when Pienaar became the captain of the South African rugby national team – Springboks. Under his leadership, the team won Africa's Rugby World Cup in 1995. François Pienaar was not only famous for athletics.
Time change, we need to change as well. François Pienaar
He was also a lawyer. He used that to bring rugby players to a strike. A feat that transformed the sport from a hobby to a thoroughly professional sport. He later joined Watford as a rugby player but quickly became a coach and a chief executive of the team in 2000. He remains one of the top African athletes in rugby.
Dikembe Mutombo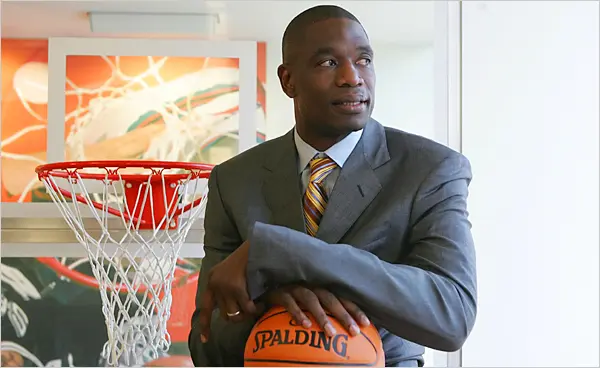 Born in Kinshasa, DRC, in 1966. His dream was to become a doctor. But an academic scholarship to study in Washington D.C's Georgetown University exposed him to a basketball coach who noticed his 2.18-meter height. During his senior year at the university, he had established himself as an NBA prospect when he averaged over 15 points, 12 rebounds, and 4.7 blocks in each game.
Afterwards, he played for the Houston Rockets, Jersey Nets, and New York Knicks. Although he retired in 2009, the National Basketball Association acknowledges Dikembe as one of the best defenders in NBA history. During his basketball career, Mutombo made 3289 blocks. In 2015, his basketball successes and humanitarian work landed him in the Naismith Basketball Hall of Fame.
When you take the elevator to the top, please remember to send it back down so someone else might use it. Dikembe Mutombo
Julius Yego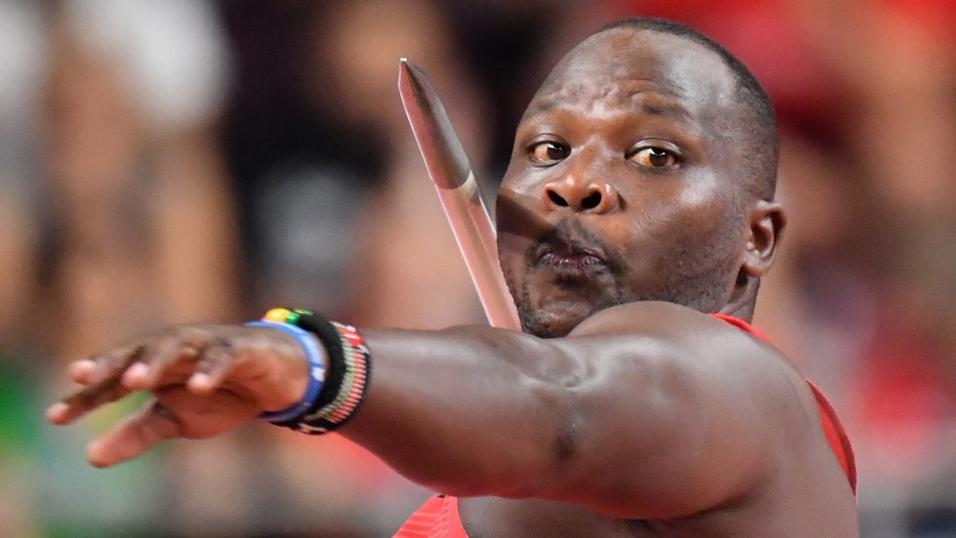 He is a Kenyan javelin throw athlete. He was interested in the javelin from an early age but became professionally involved in the sport in 2003. Yego's throw of 92.72m is not just Africa's best record in the event but also the Commonwealth's.
However, what made him famous was not that 2015 World Championship record. It was the fact that Yego learned how to throw the javelin by simply watching Youtube videos. Thus his nickname was "Mr Youtube." Despite teaching himself, Yego remains the most famous African javelin thrower.
Cameron van der Burgh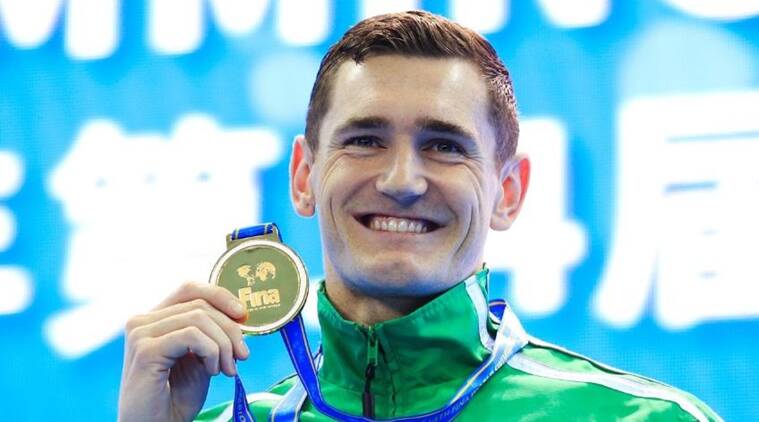 Van der Burgh was born and trained in South Africa. Since his debut in 2007, he won numerous World Championship medals and represented South Africa in the 2008 and 2012 Summer Olympics and the 2016 Olympics.
Van der Burgh actively participated in the 50-meter and 100-meter breaststroke swimming, making several world records. For instance, in the 2012 Summer Olympics, he won a gold medal in the 100-meter breaststroke at 58.46 seconds. He also won gold in the 2014 Commonwealth Games.FINA
In his career, Cameron won the World Cup thrice – unbeaten. He resigned from competitive swimming in December 2018 to focus on the financial markets. However, he remains the top famous African athlete in the sport to be emulated by aspiring African swimmers.
Lamine Ouahab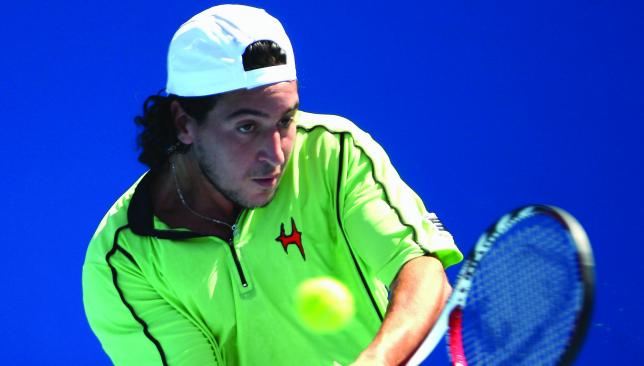 If you wonder what the most famous professional tennis player in Africa is, he is Lamine Ouahab. Born in Algeria in 1984, he became a pro tennis player at 17. He made it to the 2004 Summer Olympics in Athens two years later. He is the top African athlete in the sport. Ouahab's biography has been translated into eight languages on Wikipedia.
In 2006, he debuted at the Grand Prix Hassan II under the Association of Tennis Professionals (ATP). He posted several records in the Algerian Davis Cup, including a 17-3 record and an 8-1 record in singles and doubles. Coupled with his records at the Moroccan Davis Cup team, Ouahab boasts an overall record of 35-13.
Zeina Ibrahim
Born in Alexandria, Egypt, in 2003, Zeina Ibrahim trained in gymnastics for 15 years. She represented Egypt at the 2018 Youth Olympic Games. However, Zeina became popular at the age of 16 when she won a gold medal at the 2019 African Games held in Morocco. Her gymnastics career spans several events.
For instance, Zeina represented Egypt at the 2020 Summer Olympics in Tokyo. She also competed in the 2021 African Gymnastics Championships and the Cairo World Challenge. Although she did not qualify for any event finals, Zeina Ibrahim symbolizes the commitment and self-belief in African athletes.
Today, you will find Africans in many athletics. This list is just a glimpse of that fact. Whether in football, volleyball, basketball, gymnastics, or throwing the javelin, the continent is represented. However, some sports are still under-explored in Africa. Golf, for example, will require significant determination for an African to be famous.